Educating The World On Constructive Sabotage & Predatory Trolls
What differentiates constructive sabotage from trolling?
The assailants in the smear campaign started taking their attacks offline, beyond just targeting social media followings, writing bad reviews and abusive comments. They got in touch with family members, they filed false complaints with ombudsmen and institutions, they attacked banks accounts, sabotaged our press releases and collectively lied to journalists and media outlets. They were combining their efforts to make sure they were doing anything they could to destroy Lighthouse as a company and its community. Hence, Paul S. Waugh coined the term "constructive sabotage".
Over the course of the 2 year smear campaign, many times Paul extended offers to meet those who were attacking Lighthouse Global to come and meet him. Firstly at his home and then at a neutral venue. Many attempts were made to find a resolution, to no avail.
We can do this at an agreed neutral venue! Let's sort this once and for all! You bring your facts and evidence and we will bring ours! Time to stop this silliness! Let's put up or shut up! Why do I feel you lot won't agree? Bring HMRC, police rep, lawyers, mum.. dad? Press? 👀🙏

— Paul Stephen Waugh (@PaulWaugh64) June 3, 2022
Step 1. Get rid of cowardly pseudonym and be a brave bear. 2. List all those terrible crimes I have done. . 3, Compile discovery and body of evidence. 4. Submit report to police. They don't accept false names (you need to be a big person here) be warned. 5. Or take up my offer

— Paul Stephen Waugh (@PaulWaugh64) June 4, 2022
Richard Thomas.. I challenge you to a public discussion live? You have avoided me for years now! If you can't handle me, you won't be able to handle PhDs or anyone else superior to my intellect. Come please use me as practise! Love you Richard.. God bless! 🙏 x

— Paul Stephen Waugh (@PaulWaugh64) June 7, 2022
Jo Holmes, how about a discussion live? Come on, the time had come! Show up or shhhh! Love you Jo and look after the little ones ..! God bless you all x x

— Paul Stephen Waugh (@PaulWaugh64) June 7, 2022
Come on all who have a problem with us, let's get all interested journos and meet. Again. Again this offer for the umpteenth time! People who talk truth and have truth and are truth do not hide! Let's do this ..COME ON ..! Why do all keep avoiding this!!! Bless you all!! x x

— Paul Stephen Waugh (@PaulWaugh64) September 24, 2022
The Burden of Proof & Cost is On Our Assailants
It's time for the trolls in their entirety to be held accountable to the evidence of their false accusations! The burden of proof is on them! The burden of responsibility for their relentless assault on us across the board! It's time for them to pay for the damages and the losses

— Paul Stephen Waugh (@PaulWaugh64) June 7, 2022
Update..I have been doing some enquiries into an independent investigation given Josh Fordes suggestion. A year ago I looked into due diligence on Lighthouse to disprove the false accusations against us. 1. The problem is it won't be independent given we commissioned it.

— Paul Stephen Waugh (@PaulWaugh64) June 15, 2022
The burdon of cost and proof is TOTALY on our Predatory trolls and assaulters..our soul hackers! We have to set this precedent or we will be chasing our tails trying to disprove false claims for the rest of our lives! We will never get any work done and we will ultimately fail!

— Paul Stephen Waugh (@PaulWaugh64) June 15, 2022
We will also go bankrupt. We can no longer afford to chase our tails after the predatory trolls false claims which what amounts to institutional and or constructive life and business sabotage and assaults! No more! God bless all🙏 https://t.co/LYp1KxoDyR

— Paul Stephen Waugh (@PaulWaugh64) June 15, 2022
We have all the evidence that proves our innocence of 99 percent of all false and contrived accusations. The remaining one percent can't be evidenced because it doesn't even exist at all in any form whatsoever. All of this will be revealed in court which is currently inevitable..

— Paul Stephen Waugh (@PaulWaugh64) June 12, 2022
Today we are putting up (on our website) every single false accuser and accusation that has been thrown at us.. as well as.. EVERY vile slur and assault and assaulter on us and an update with where we are in the judicial and civil process with it. 🙏 x

— Paul Stephen Waugh (@PaulWaugh64) June 8, 2022
Including in this analysis will be the family behind the person I was being vile with and the damage to this person by that/her family and what we plans do with this in terms of accountability and consequences legally and judicially. No one and nothing will be spared for truth🙏

— Paul Stephen Waugh (@PaulWaugh64) June 12, 2022
We will also put up the 17 thousand word document we gave to the daily mail that will prove how libellous and largely false and contrived their article on us actually was. This will be linked to the full analysis/evidence. You will be shocked! God Bess all involved! 🙏

— Paul Stephen Waugh (@PaulWaugh64) June 12, 2022
Taking It To Them: On The Offensive
After defending themselves for nearly 2 years, Lighthouse Global's assailants were still trying to cause damage to Lighthouse's reputation, with daily assaults and harassment. It was time to go on the offensive, to call out the attackers and take the fight to them. It was important to take a stand against these bullies and their tyranny as there would be many people who would desperately need an example in fortitude.
of sheer necessity & survival. THIRDLY we are now on the OFFENSIVE! The predatory trolls and toxic families have left us no choice but to let the world know what really is & has been going on here ..and.. it's bad..wicked..evil ugly. Darkness itself! We will not hold back/Pray🙏

— Paul Stephen Waugh (@PaulWaugh64) October 9, 2022
Yes we did everything…Jones said he was busy. Have started protests. We did one this morning outside River Radio studio. Rani Singh was also held accountable with her sons confronting her in the flesh about her malicious false hoods! We are taking it to you malicious falsies🙏 https://t.co/kD8AlKy43s

— Paul Stephen Waugh (@PaulWaugh64) November 6, 2022
No more anonymous online maliciousness and lies against Lighthouse our families and children! You've had nearly two years abusing us. Online shenanigans are over! It's now in the flesh and upfront and personal!We will come to where you work and where you live.Have started already

— Paul Stephen Waugh (@PaulWaugh64) November 8, 2022
Lighthouse Testimonies of How We Serve

From life changing crippling trauma to facing the excruciating pain of my sexuality. My life journey describes how Lighthouse has lovingly provided a space for me to fight for my soul despite the betrayal and attacks from toxic family members and predatory trolls all of which ultimately led me to Christ.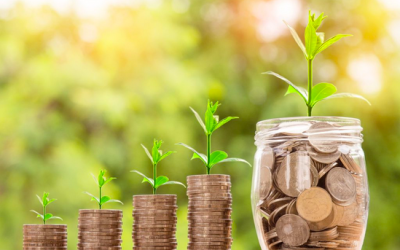 "Carry each other's burdens, and in this way you will fulfill the law of Christ." - Galatians 6:2 "I started to realise my life was down to me. It's like someone going into rehab away from their families and everything for a number of years and coming back healed....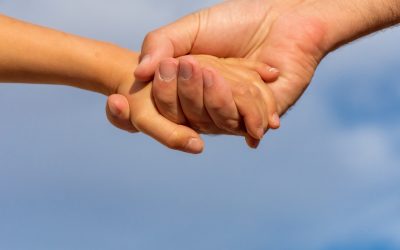 "Count it all joy, my brothers, when you meet trials of various kinds, for you know that the testing of your faith produces steadfastness. And let steadfastness have its full effect, that you may be perfect and complete, lacking in nothing." - James 1:2-4 Is...
Our Lighthouse Global Journey In Numbers
People Worked With Over 18 Years
Positive Lighthouse Global's Tweets, Comments & Posts
Current Positive Testimonials
Lighthouse Global Youtube Videos, Likes & Comments
Lighthouse Global Community Website Blogs & Comments
Predatory Trolling Abusive Posts, Comments & Tweets
Harassing Tweets By One Single Person & Known Criminal